公司简介

---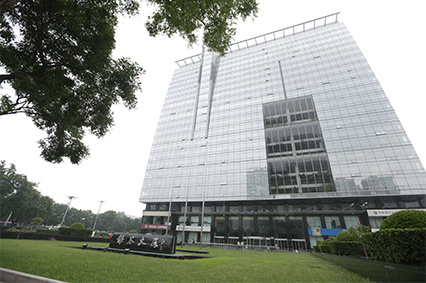 Silver valley pharmaceutical co., LTD. Within several years rapid development, with high and new technology development and patent products with independent intellectual property rights as an incentive, has a modern production base for active pharmaceutical ingredients and preparation medicine, at the same time, with a national sales network, we have created a unique silver valley pharmaceutical the rapid development of science, industry and trade integration of the model.
Silver valley pharmaceutical has domestic first-class new drug research institute, founded in 2009, is located in Beijing e-town al east valley U · jinqiao industrial park, has more than 4000 square meters, international standard laboratory and introduced the international first-class laboratory equipment, all kinds of advanced instruments and equipment more than 180 sets, including: liquid HSP) ms liquid chromatograph, weather chromatograph, etc
Drug research institute, the company has a strong technical force, rich practical experience of new drug research and development team, including clinical research (CRO), chemical synthesis, analysis, preparation of experiments and various functional departments, but also has an independent the SPF animal laboratory and raw material production and preparation and the experimental base for the production. The company has established a project-based industry-university-research cooperation with Peking University college of pharmacy, Shanghai medical college, China pharmaceutical university, zhejiang university medical college and other research institutes.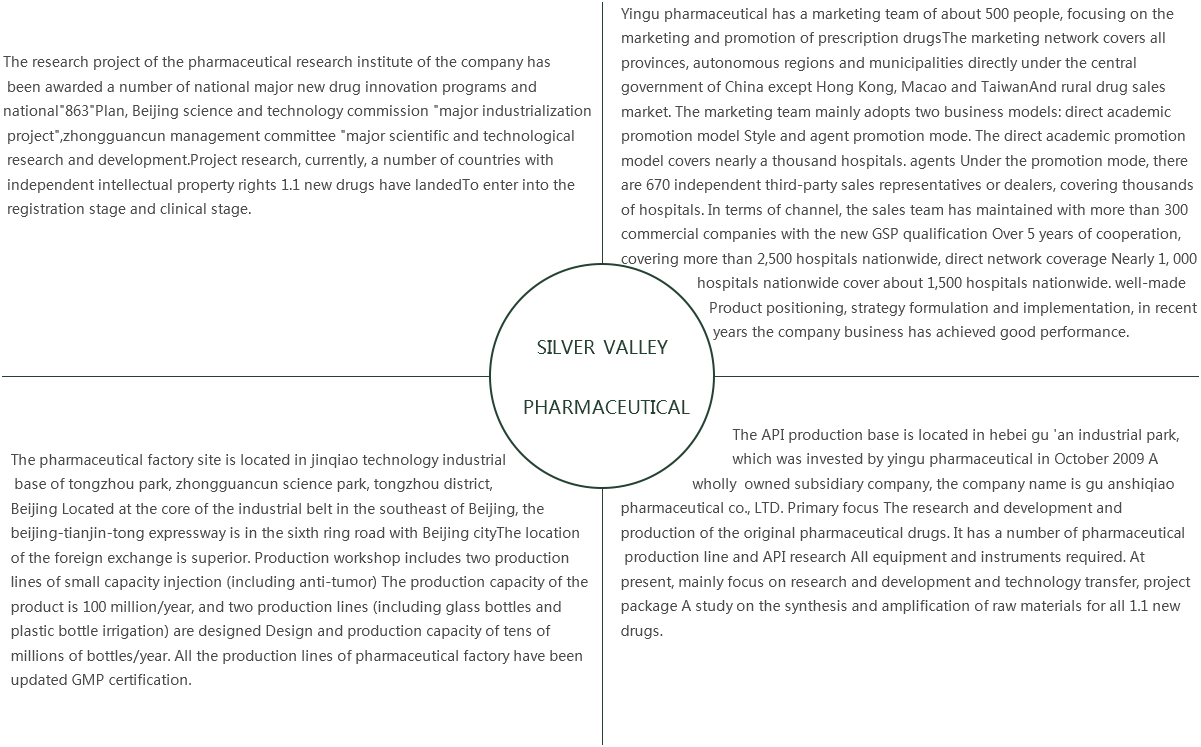 在重视创新研发与产品质量的同时,银谷制药也高度关注人才培养与员工发展,重视员工需求,以鼓励为主旨,以培养为前提,充分调动员工的主动性、积极性以及创造性,实现员工与与企业的共同发展。银谷制药有限责任公司为成为最优秀的中国医药企业不断努力,以产业报国,竭诚为人民医疗卫生健康事业贡献力量。